Well hello, Happy New Year and welcome to the first installment of "What is It? Where is It?" (shall we call it Wii-Wii for short?) Instead of First Friday Fotos, where we shot the same scene on the first Friday of every month in 2012, this year's monthly photo project will feature a close-up of some detail at Graeme Park and readers will be asked to guess, as you might expect, what it is, and where it is located in the Keith House, summer kitchen or barn. The schedule will be a little looser (i.e. not always the first Friday, luckily, since today is Saturday and I would have already missed my first assignment!), but the goal is to offer up one guessing game per month with the answer to follow about a week later. No prizes will be awarded for correct answers, but you will earn bragging rights and, if you wish, we'll call you Smarty Pants.
So without further ado, What is It? Where is It?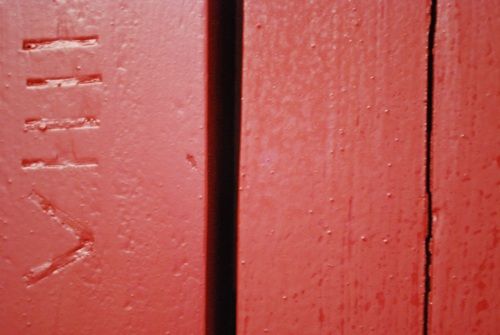 Please add your guesses to the comments section here or comment on the Facebook link for this post. We'll be back in about a week to reveal the correct answer.